About Our Minister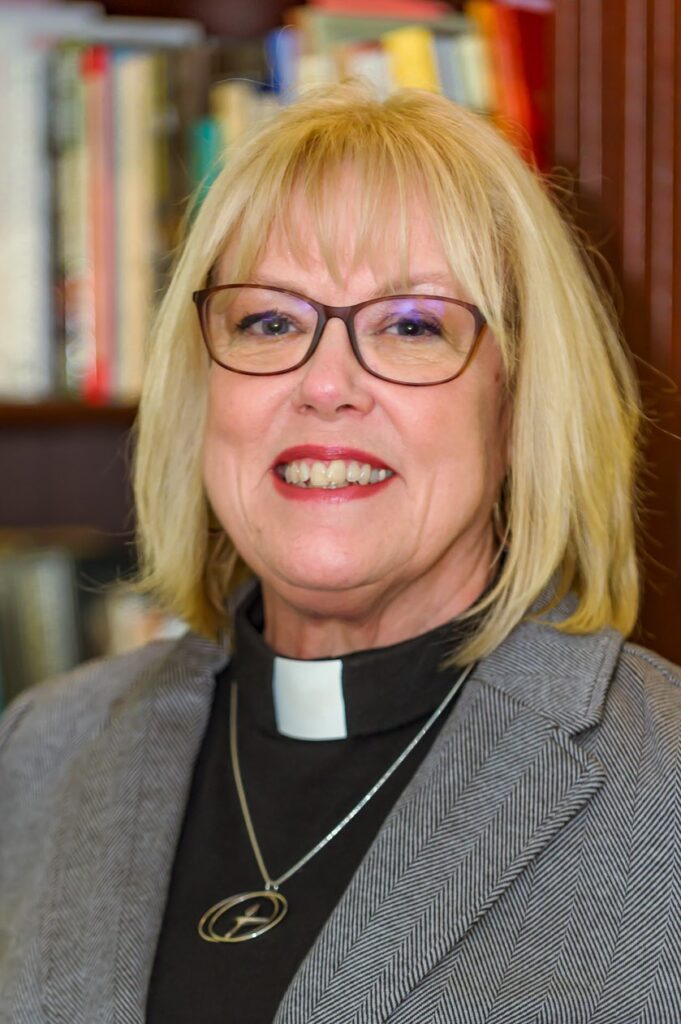 Since August 1, 2016, Reverend Kathy Tew Rickey has been our settled minister. She is ordained and in fellowship with the Unitarian Universalist Association. She is known by our members as Reverend Kathy, Pastor Kathy, or just Kathy.
Background
Reverend Kathy came to us from Rochester, New York where she served two years as a Chaplain Resident at Strong Memorial Hospital. In addition, she served churches in Syracuse and Cortland, New York. Kathy earned her Master of Divinity degree at Meadville Lombard Theological School, Chicago, Illinois. Prior to entering seminary, she worked as a substitute teacher while raising her two daughters. Before children, Kathy's first career was in bank regulation and consulting. From 1986 to 1994, she worked as a bank examiner for the Federal Deposit Insurance Corporation.
While over the years she has lived many places, Kathy is no stranger to Florida. After spending her childhood in Clearwater, she left Florida in1983 to pursue an accounting degree at Oklahoma City University. Since then, she has lived and worked in Texas, Michigan, Georgia, and upstate New York. Kathy relates that it took being away from Florida for many years to come back and appreciate its natural beauty. Now, she enjoys the outdoor leisure this area provides and loves kayaking on the stunning waterways nearby.
Spiritual Path
Reverend Kathy likes to say that she came to Unitarian Universalism as an agnostic with children which is typical of seekers to our religion. The minute she walked into the sanctuary of a Unitarian Universalist church in Carrollton, Texas, she knew it was what she had been seeking. Almost immediately, Kathy became a born-again Unitarian Universalist, diving into lay leadership and volunteering in many aspects of church life. Finally, heeding a call to ministry, she entered seminary in 2007.
Life in Ormond Beach
Reverend Kathy tries to embody the spiritual values of gratitude, hospitality, hope, and compassion in building beloved community within the congregation and in ever widening circles beyond. Thus, she has a passion for justice work which she engages locally in Volusia County through the community organizing nonprofit, F.A.I.T.H. (Fighting Against Injustice Towards Harmony) and nationally through the Unitarian Universalist Association's Side with Love Campaign.
Reverend Kathy lives in Ormond Beach with her husband, Don Shinnamon and their little dog, Daisy. Presently, her adult daughters live in upstate New York. Besides kayaking, Reverend Kathy enjoys gardening, walking, word games, and cozy British mysteries. Contact her at reverendkathryntew@gmail.com.