September 2021 Jotter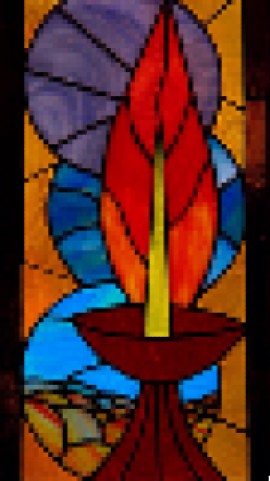 Monthly Newsletter of the Unitarian
Universalist Congregation of Ormond Beach
56 North Halifax Drive
Ormond Beach, Florida 32176
Mailing address:
PO Box 2827
Ormond Beach, FL 32175


Theme for September: "Embracing Possibility"
"The possible's slow fuse is lit by the Imagination."

—Emily Dickenson
A Word from Our Minister — "Three Aspects of Our Faith"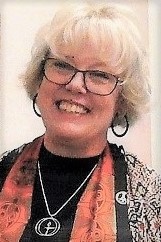 "Unitarian Universalism Is a Covenantal, Pluralistic, Living-Faith Tradition." This quotation from UUA Southern Region leader, Connie Goodbread, inspired me to write the following:
Three aspects of our faith that set us apart from other Protestant religions are covenant, pluralism, and a living tradition.
First, covenant, foundational to our religion, means promise — a promise that is deep, abiding, and sacred. Unitarian Universalism is a non-creedal faith which requires no creed-test or belief system. Rather, our religion asks each person to responsibly explore their own spiritual path while supporting fellow seekers in their journey.
Therefore, it is not a uniform belief in God or the nature of our universe that holds us together. What binds us is the promise or the covenant that we make to each other to walk together in our learning and in living out our shared religious values.
Next comes the idea of pluralism. Pluralism defines who we are religiously— indeed, in our religion, many beliefs co-exist under one roof. Although rooted in Jewish and Christian teachings, Unitarian Universalism calls on the texts and wisdom of all major world religions in trying to understand the nature of our existence. Moreover, a multifaith approach informs how we should live responsible, moral, and spiritually enlightened lives. In this congregation alone there are Jewish, Christian, Buddhist, and Hindu practitioners, as well as many Humanists. Theologically, we range from atheist to agnostic to theist. While this wide spectrum of theology may seem a bit diffuse, it helps if we understand that this is not a freedom from belief— but a freedom of belief— which each of us undertakes seriously and responsibly. Long ago during the Protestant Reformation, theologian Francis David understood pluralism well when he said: "We need not think alike to love alike."
Finally, ours is a living tradition— in other words, revelation is not sealed. Our friends at the United Church of Christ have a saying: "God is still speaking." We human beings are not only inspired by the content of sacred texts and prophets of the past, but we can yet be inspired by the divine in our own lives, or we can be called to our highest selves in any moment. Some may experience this as a feeling, an intuition, or a profound truth that is heartfelt, coming from deep within. Unitarian Universalists adhere to the notion of "the prophethood of all believers." We embrace the idea that goodness dwells in every human being and that all of us have the capacity to receive divine inspiration— whether our commune is with nature, or through spiritual practice, or by direct transcendent experience.
I hope by highlighting the three unique aspects of our faith, newcomers might better understand the foundations of Unitarian Universalism. I hope also that our long-time members are reminded of why we dedicate ourselves to this faith tradition."
—In Faith and Love, Reverend Kathy
Our President's Pen — Re-opening Postponed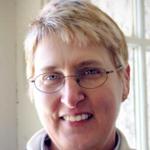 We were all looking forward to reopening our church on August 15th and then, like the Grinch that steals Christmas, our hopes were all dashed by the Delta variant of COVID-19. It was with heavy hearts that the Board of Trustees and Rev. Kathy met on August 12th and decided that Discussion Group, Sunday Services and RE classes must remain virtual for the foreseeable future. It was disappointing and difficult to have COVID-19 move the goal posts on us once again.
A few days ago, the UUA released a press statement from our UUA President, Susan Frederick-Gray, with updated COVID guidance for the Delta Variant. I include the link below for your review. Bearing in mind that Volusia County now has a VERY HIGH transmission rate, I share the UUA's recommendations with you all:
Upon consulting the public health professionals who have been advising us throughout the pandemic, for now, the UUA strongly recommends the following:
For all indoor gatherings, regardless of size, vaccination status, or area transmission risk: Require good ventilation, well-fitted masks, physical distancing of at least 6 feet, reduced occupancy, no singing, and no food, nor drinks.
Require well-fitted masks for all large outdoor events, for any outdoor event where unvaccinated children or other vulnerable people are included, and for outdoor gatherings of any size in counties where transmission is Very High or Severe.
As children below age 12 cannot yet be vaccinated, hold religious education activities and multi-age programs outdoors. If children are indoors, ensure excellent ventilation, masking, physical distancing, and reduced room occupancy.
In areas where transmission risk is Very High or Severe, suspend all large, in-person (indoor and outdoor) gatherings such as worship, concerts, or fundraisers.
In areas where transmission risk is Low, Medium, or High, small and mid-size gatherings, including limited-attendance worship, may be reasonably safe if indoor precautions for masking, ventilation, physical distancing and high vaccination rates are followed.
Create an expectation that vaccinations are required for everyone who is eligible. Work to have the highest vaccination rate possible in your community. We support requiring vaccinations for staff, lay leaders, and anyone spending time with children.
With these updates, congregations must regularly assess the transmission risk for their local and surrounding areas as determined by trusted health authorities and the particular risk factors for staff and members of the community. Then, following our Four Principles to Guide Decision for UU Gatherings, leaders can make faithful and careful decisions."
Link: https://www.uua.org/pressroom/press-releases/guidance-delta-variant
It is important that you know that the UUCOB Board of Trustees and Reverend Kathy are working very hard to provide the best guidance we can for this moment and all future moments as we adjust to the presence of the latest variant of COVID. The leadership of UUCOB recognize that situations can change quickly and while some of these rules may seem restrictive, we are charged with protecting the safety of the congregation as a whole. All of this can seem like too much and not enough at the same time. But I believe our Congregation is strong enough and loving enough to weather this latest disappointment.
— Please stay safe, stay healthy and know that you are loved, Kathryn Neel
Kathryn will have office hours at the church on Mondays and Fridays from 1 to 3 PM in the back RE section. Please arrange your appointment time with Kathryn: gangleri58@gmail.com
FAITH — Join Our House Meeting on September 17, 6:30 – 8 p.m.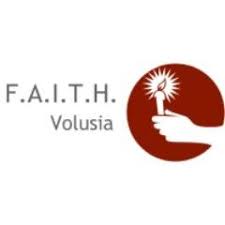 This fall, member congregations of our county-wide FAITH (Fighting Against Injustice Toward Harmony) organization conduct House or Cottage Meetings. At these House Meetings, our UUCOB members are invited to join in conversations grounded in questions about how three major community problems affect us or the people we care about in Volusia County — Affordable Housing, Adult and Youth Criminal Justice, and Climate Change.
Our responses will be recorded and will help shape areas of focus for the Community Problems Assembly on October 25, and in the research process that follows.
These meetings will be hosted by team leaders in each congregation — in our case, Beverly Berger, Rebecca Caschette, and Rev. Kathy. Again, this year, because of Covid infections, we will conduct these meetings on Zoom. After an introduction to all participants, we will split into three breakout rooms facilitated by the team leaders. At the end of the discussion, your team leader will ask for your commitment to be a Justice Ministry Network (JMN) member. The more people we have in our JMN, the better chance we have of turning out our average worship attendance of 70 people at the Nehemiah Action Assembly on March 28, 2022.
Your Team Leader will e-mail you an invitation to the House Meeting on September 17th at 6:30 pm, which will include the Zoom link. Please reply as soon as possible so that we can better plan for the Zoom sessions.
FAITH has convinced civic leaders in Volusia County to implement solutions on numerous critical issues over the years, including building and operating the First Step Homeless Shelter, providing a drug treatment program in the county jail, running second-shift bus routes beachside for those folks working at night, equipping law enforcement officers with NARCAN, and disrupting the school-to-prison pipeline using civil citations and restorative justice programming in public schools.
The ONLY way FAITH can win these issues with public officials is for us as JMN members to show up in number to support the efforts at the Action Assembly. In the months leading to the Action Assembly, you will be seeing a reminder of the importance of being a Justice Ministry Network member with the expression, 52:1. Here is what 52:1 means — In our congregation, as with most others, we are good at showing up on Sunday morning, 52 times a year. We are good at worship and being faithful. We excel at giving to good causes and other charity work.
But when it comes to justice work, we tend to be less involved. However, we can have a tremendous impact in serving justice in Volusia County by showing up just one day of the year. Why not show up in the same number as we have been every week for worship? Let's join other member churches of FAITH and do it this year. Come to the Zoom House Meeting September 17, and then let's 52:1 at the Nehemiah Action Assembly on March 29, 2022!
— Rev. Kathy
HELPING HAITI — Disasters Highlight Need for Solidarity and Justice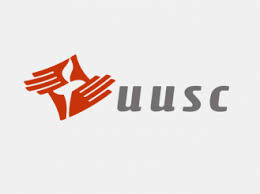 While Haiti's recovery will be complex and challenging, by supporting grassroots groups on the frontlines knowledgeable about what their communities need and experience, we can all lend solidarity and support for the autonomy and human rights of the Haitian people.
You can help the UUSC (Unitarian Universalist Service Committee) get resources to grassroots organizations in Haiti by making a gift to our Emergency Response Fund today. A 501(c)3 organization, UUSC's work in Haiti will focus on long-term relief and recovery, conducted with locally led grassroots organizations, many of which have partnered with us for more than a decade. You can donate by mail to UUSC, PO Box 808, Newark, New Jersey 07101.
— Katie Ingegneri, kingegneri@uusc.org
Upcoming Worship Services
August 29 — Rev. Kathy Tew Rickey, "Our Covenant of Right Relations Revisited"
Some three years ago, as a congregation, we forged a Covenant of Right Relations. Let us revisit it and be reminded of its content as we begin again the fullness of our congregational life together.
September 5 — "I Hear America Singing: A Celebration of Labor Day in Poetry and Song"
Presented by members of our Worship Committee and others, this program will feature American poems and songs celebrating the dignity of work and the American labor movement.
September 12 —Rev. Kathy Tew Rickey, "Atonement as Essential to Right Relationship"
Yom Kippur, the Day of Atonement is the holiest day of the year for Jewish people. Atonement is the act of asking forgiveness of someone we've harmed in some way. Atonement is not complete until the person we've harmed grants us forgiveness. Let us explore the necessity of the full circle of seeking and receiving forgiveness in seeking right relationships in our own lives.
September 19 —Rev. Kathy Tew Rickey, "Surviving the Pandemic"
For this service, Rev. Kathy takes an idea out of the Soul Matters packet from September by soliciting a picture of an object, or objects that are getting you through the pandemic. Some ideas for objects might be a puzzle or puzzle piece, a baking pan, a book, a journal, your lanai. Take a picture of whatever is keeping you sane right now. Submit your pictures with a brief insight about the image to reverendkathryntew@gmail.com by September 15.
September 26 —Rev. Kathy Tew Rickey, "As the Spirit Moves"
Rather than planning a sermon topic in advance, Rev. Kathy prefers to occasionally let a theme bubble up through contemplation or from discerning what is most pressing for us in our congregational life together.
October 3 – Ludy Goodson, "We All Come with Labels: Walking Our Talk"
What is the interplay of the labels with which we are born, into which we grow, those we place on ourselves, and those that we place on others? Our answers affect the dignity and worth we give and receive; the justice, equity and compassion we accord to others, and our acceptance of one another in our congregation and the larger community of our nation and world.
Monday Lunches with the Minister
We will continue our midday get-togethers on Zoom with our minister.
Questions or concerns? Contact Reverend Kathy at reverendkathryntew@gmail.com
Alliance News
Alliance projects will resume in the Fall.
Lifelong Learning Programs to Begin in October
A new season of Lifelong Learning (LLL) sessions will begin Wednesday, October 13 at 4 p.m. Mario Fusco will start us off with a presentation on the Hubble Space Telescope (HST). Mario will share HST image and talk about the history of the HST project, its problems and solutions, and its major scientific contributions.
On October 27, at 4 p.m., Reverend Kathy will present a program on "The Rise of Unitarianism in Europe during the Protestant Reformation." It will include discussion of the non-trinitarianism movement and certain cultural shifts that led to the establishment of the first Unitarian church in Transylvania in the 16th century.
Location for LLL programs is to be determined. If it is still considered unsafe for large groups to gather in our building, all presentations will be via Zoom. A notice will be sent out with the link the day before the program. LLL chair Dan Kennedy is on sabbatical; if you have questions about the programming, please contact Reverend Kathy, reverendkathryntew@gmail.com.
Calendar of Events
Please visit our calendar to see dates and information about our events: http://www.localendar.com/public/UUormond

And, please schedule all events, whether virtual or in person by calling our church office phone or sending a message to our church email. Someone from UUOrmond will get back in touch with you about the scheduling.

Church Email: ormonduu@gmail.com Office Phone: (386) 677-6172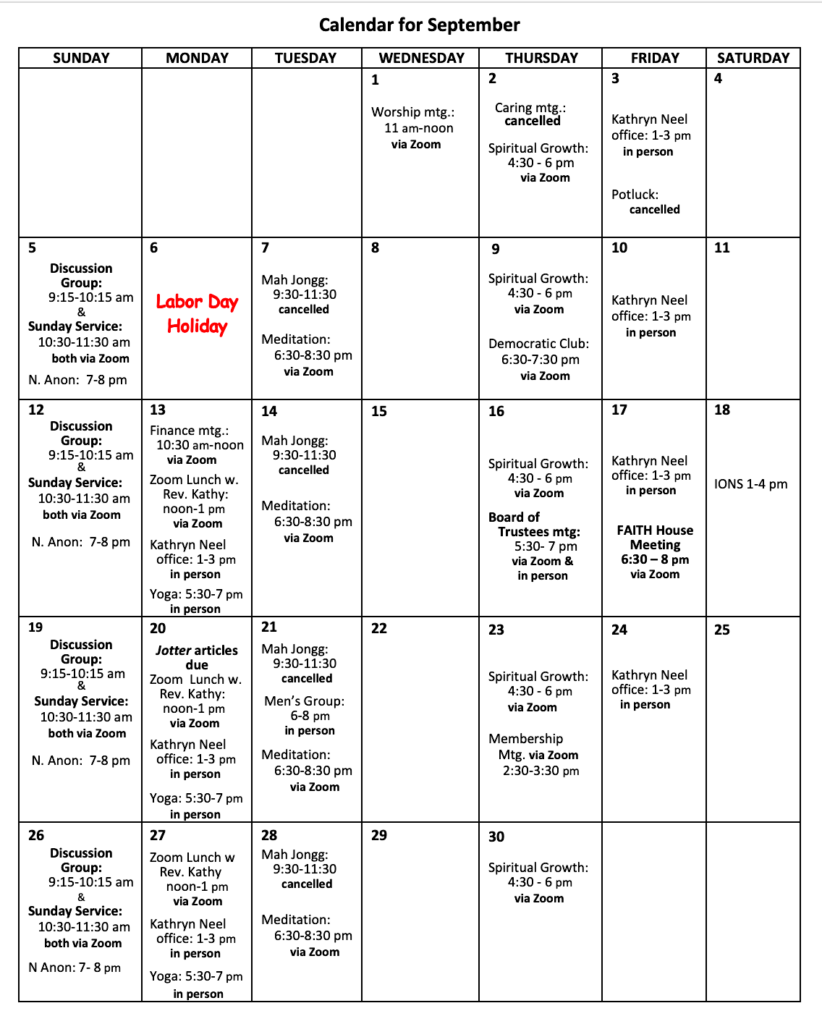 Birthdays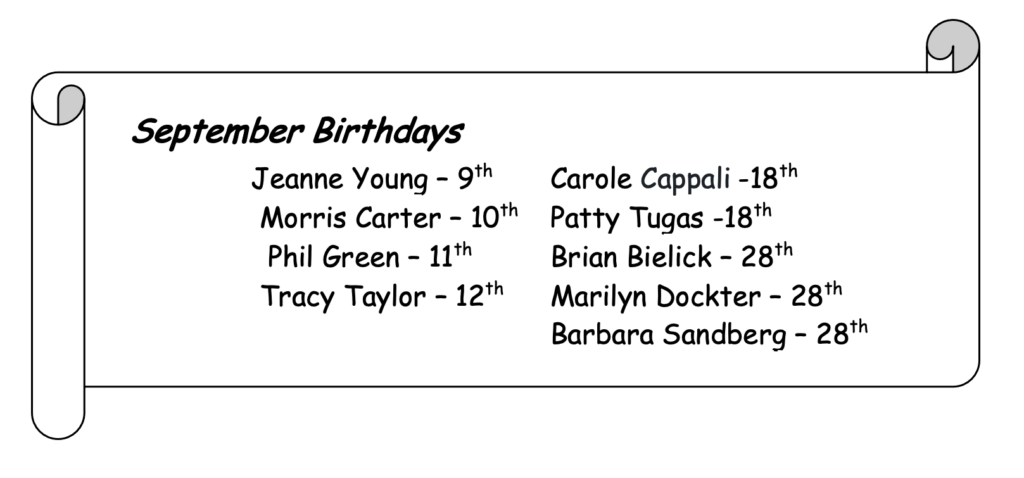 Upcoming Worship Services
Date
Topic
Presenter
Service Leader
A/V Manager
Aug 29
Our Covenant of Right Relations Revisited
RevKathy
Rita Scheeler
Felix Fernandez
Sep 5
I Hear America Singing: A Labor Day Celebration
Worship Committee
Ellen Nielsen
Ludy Goodson
Sep 12
Atonement as Essential to Right Relationship
RevKathy
Patty Alsobrook
Felix Fernandez
Sep 19
Surviving the Pandemic
RevKathy
Gaia Davies
RevKathy
Sep 26
As the Spirit Moves
Rev Kathy
Denise Carter
Felix Fernandez & Cliff Jackson
Oct 3
We All Come with Labels: Walking Our Talk
Ludy Goodson
& Members
Gaia Davies
Cliff Jackson
Church Email and Office Phone Number
Please leave a voicemail at our church office phone or send a message to our church email and someone from UUOrmond will get back in touch with you.
Church Email: ormonduu@gmail.com Office Phone: (386) 677-6172

President Kathryn Neel's Office Hours
Monday, Wednesday, and Friday from 1-3 PM. Please contact Kathryn to plan the time to meet: gangleri58@gmail.com.