UUCOB Members and Friends Weekly News September 12, 2021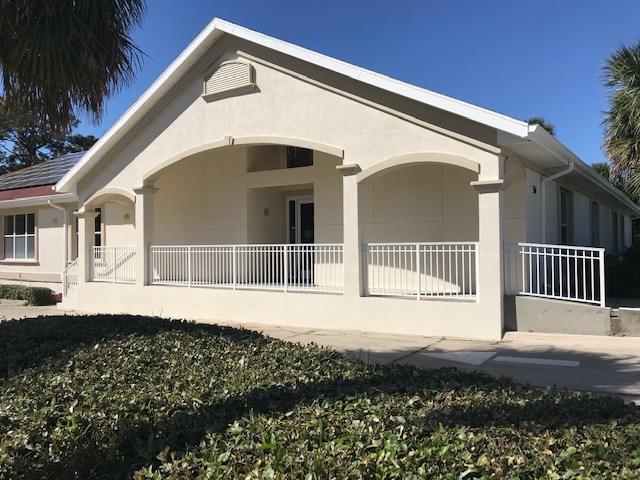 This Week at UUCOB
9:15 AM Discussion Group, Topic: "The pros & cons of a 32-hour work week."
10:30 AM Service: Rev. Kathy Tew Rickey, "Atonement as Essential to Right Relationship"
Yom Kippur, the Day of Atonement is the holiest day of the year for Jewish people. Atonement is the act of asking forgiveness of someone we've harmed in some way. Atonement is not complete until the person we've harmed grants us forgiveness. Let us explore the necessity of the full circle of seeking and receiving forgiveness in seeking right relationships in our own lives. Service Leader: Patty Alsobrook Audio Visual: Felix Fernandez Zoom Moderator: Kathryn Neel
The service this Sunday will be live-streamed on Zoom at the same link used for the last several weeks.
Submitting Joys, Concerns, and Announcements
Please submit Sunday Announcements and Joys and Concerns by Wednesday of each week to Rev. Kathy
New procedures in preparing the Audio Visual portion of the service requires more lead time. Thanks!
Zoom Lunches with Your Minister
The next Zoom lunch with Reverend Kathy, will be Monday, August 16, 12:00 Noon.
Zoom link for lunch meeting:
https://us02web.zoom.us/j/86746996561?pwd=RXp1Tm5pV05lRFgzRUJoQ21YbUJVdz09
Meeting ID: 867 4699 6561 Passcode: Lunch
Below is the schedule for future Zoom lunch meetings and a link to the weekly meeting calendar. All of these Monday lunches start at 12:00 PM (NOON).
September
October
November
December

Sep 13
Sep 20
Sep 27
Oct 04
Oct 11
Oct 18
Oct 25


Nov 01
Nov 08
Nov 15
Nov 22
Nov 29


Dec 06
Dec 13
Dec 20
You may download and import the following iCalendar (.ics) files to your calendar system.
Weekly: https://us02web.zoom.us/meeting/tZIqc–hpz0vHNVWXex3OszZViNH9_m9Hs82/ics?icsToken=98tyKuGuqT8sE92TtR-GRpwAB4-gM_PxmCFYgo1rqyfgG3N8cRnMAOtsGutAHYH4
Online Calendar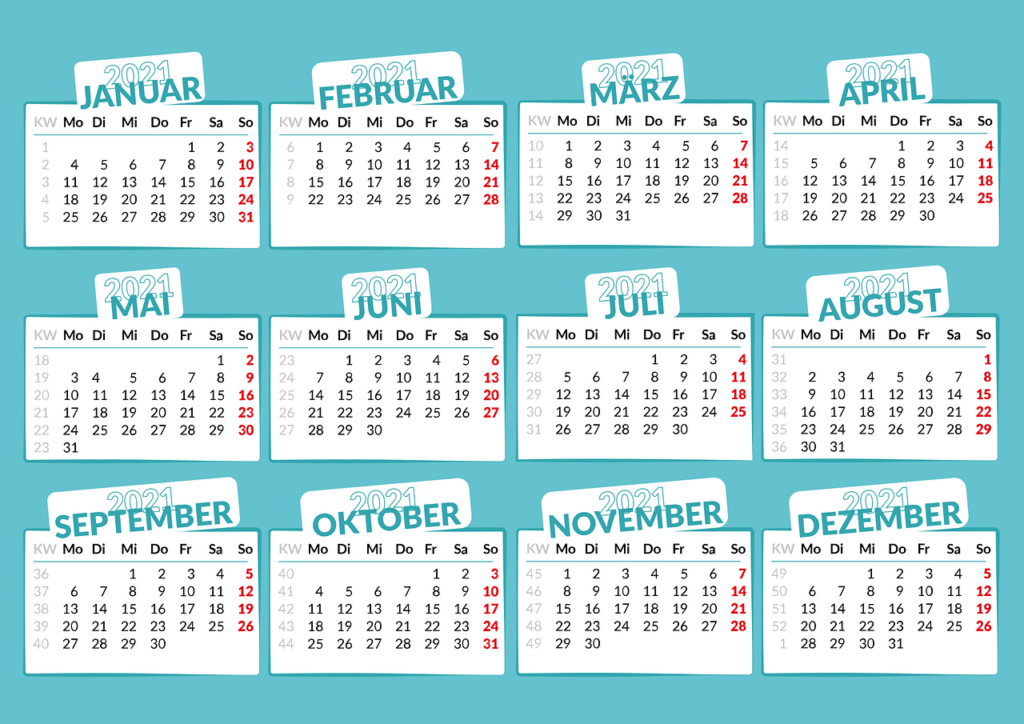 Our online church calendar is updated throughout the month. Please check it for the latest events. Use this link to assure that you have access to the updated weekly calendar: http://localendar.com/public/UUormond
FAITH— Join Our House Meeting on September 17, 6:30 – 8 p.m.
Every fall, member congregations of our county-wide FAITH (Fighting Against Injustice Toward Harmony) organization conduct House or Cottage Meetings where we will be asked how three major community problems affect us or the people we care about in Volusia County – they are: Affordable Housing, Adult and Youth Criminal Justice, and Climate Change. Our responses will be recorded and will help shape areas of focus for the Community Problems Assembly in October.
Because of the spike in Covid infections, we will conduct these meetings on one Zoom meeting. After an introduction to all participants, we will split into three breakout rooms facilitated by our team leaders Beverly Berger, Rebecca Caschette, and Rev. Kathy. Your Team Leader will email you an invitation to the House Meeting on Friday, September 17 at 6:30 pm, which will include the Zoom link. In the meantime, save the date and please plan to attend!
Alliance News
To kick off the Fall season, the Alliance's first activity is an invitation to all vaccinated UUCOB members and friends to come to the Andy Romano Park at 839 S. Atlantic Ave, on the beachside. It is this Sunday evening September 12 at 6:00 P.M. Bring your own Sunday supper and beverage. No alcoholic beverages are allowed. There is plenty of parking, and the bathrooms are close. Throw a chair in your backseat in case it is needed. There is generous seating but other people will be out and about also. We will be social distancing and when we have a close conversation, please wear a mask. Some people might want to walk on the beach, others stay on the pavilion site. It will be great fun to see our dear selves in person. Any questions, text Helen at 508-21-5336.
UUCOB Caring Committee
The Caring Committee is a committee whose main purpose is to help out in time of need. A ride to a doctor's appointment is sometimes requested or a meal for those who are recovering from surgery.
Cards of 'Thinking of you' bring joy to those who live alone.
There is a small committee to support this, but if you as a UU member would like to be of service, please let me know. We are always in need of "helping hands."
At present we are not meeting monthly, but feel free to contact me if you want to serve. I would like to think all members of our congregation are part of the Caring Committee.
—Joyce Nelson
To contact Joyce:
Please use the address, email, and phone contact in our church directory.
COVID Booster
Covid-19 booster vaccine shots available at Publix. They are offering Moderna and Pfizer. Recommendation is at 6 months now but check the latest news before you get your booster. Go to Publix.com and click on covid info at the top of the page. Follow the link to find stores close to you with available times. There are no questions about your immune status. Nor will they ask you any at the time of the jab. There is a short questionnaire to fill out. They do ask for your Medicare number even if you have an Advantage or other insurance plan.
—Joyce Nelson, Caring Committee
Lifelong Learning Program
Please see the September Jotter for news about the Lifelong Learning Program.
Offertory, Pledges, and Donations
Your continued financial support is deeply appreciated. Please use our new mailing address below for pledges, donations, or other contributions and for all correspondence.
Please mark your check Offertory, Pledge, or other donation and mail it to UUCOB, P.O. Box 2827, Ormond Beach, FL 32175.
Thank you very much!
Member News
Member Contact Information
Please use our directory for addresses, emails, and phone numbers of our members. If you do not have a directory, please contact the office at (386) 677-6172 or send a message to ormonduu@gmail.com.
John King – We have confirmation that our long-time member John King has passed. His wife Marti and he were such a vital part of our community. Marti has a good support system with her son, daughter in law and John's son. Please send cards of condolences –
Terri Kolaska had wrist surgery Friday 9/3/21. Please keep her in your thoughts for a speedy recovery. Please NO calls or text messages, but emails and cards are welcome.
Our friend Sue Sanghi has moved to SC to be closer to her son and his family. I am sure she will be happy but would love to hear from us. Please drop her an email to let her know you are thinking of her.
Sara and Evan Rivers are on the road again, this time they will start with a short stop in Lisbon, Portugal. Stay tuned to their exciting European travels. Some of you might have followed them as they walked the Dingle Peninsula trail in Southwest Ireland. Now settle down for a new experience as they begin a new chapter in their retirement travel adventure, as they call it. Follow them on: http://roamingwiththerivers.com
Member Service Offering from Phil Elliott: Even before CV19 many banks were limiting free notary services to documents signed by a customer of that bank. Finding and accessing notaries is made more difficult by the virus pandemic. I'll be glad to attempt to help (at no charge) if you should need a notary.
President's Corner
Please read September JOTTER for the President's message—it is informative and enjoyable reading.
Kathryn Neel has office hours at the UU on Mondays and Fridays 1pm-3pm. Her email address: Gangleri58@protonmail.com
Policy for Re-Opening the Church (on a future date)
Given the latest information regarding COVID, the Delta variant and increase in COVID cases in Volusia County the UUCOB Board of Trustees met to revisit our plans to reopen the church changed. Here are the updated decisions:
ALERT:
The UU Church will remain closed for Discussion Group, Sunday Services, and after-Service socializing. Discussion Group and Sunday Services will continue on Zoom for the foreseeable future. The BOT will reevaluate this decision weekly.

Small Groups, our RE class and our Renters will continue to be allowed into our building, but any group in the church must be fully masked while in the building and observe social distancing. Additionally, any non-member renter groups must keep and maintain contact tracing forms for their group.

Our RE class, under the advisement of our RE teacher and in consultation with our teens' parents will also remain on Zoom for the foreseeable future.

The Board will continue to follow CDC guidelines throughout the COVID crisis.
References
CDC Website for Houses of Worship: https://www.cdc.gov/coronavirus/2019-ncov/community/faith-based.html
CDC Website for Community Gatherings: https://www.cdc.gov/coronavirus/2019-ncov/community/large-events/considerations-for-events-gatherings.html
Guidelines
We request the following of everyone who enters our building, whether vaccinated or unvaccinated.
Wear a mask.
Maintain safe social distance.
Wash hands regularly or use hand sanitizer.
Stay home if you are sick (any kind of illness) or if you have been exposed to someone with COVID-19.
If you cough or sneeze, please cover your nose and mouth.
Please schedule all events by contacting our church office by phone (386) 677-6172, or email at ormonduu@gmail.com, even if the events are outdoors.
Website
Questions or comments?
If you have questions or comments about our website, please send an email message to:
Julie Hilburn juliehilburn26@gmail.com and Ludy Goodson songsavor@hotmail.com.
Featured Members: We have added a new featured member to our Web site's "Stories and Testimonials." We will add more in the coming months. You can see the story of our previously featured member, too, and we will continue to build with your suggestions. When we have a nominated feature member, we will then contact the lucky person and work with the individual to produce the article. We now have several "on the back burner" to post in the coming months.
Board of Trustees Meeting
The meeting with the new board will take place September 16, 2021 at 5:30 p.m. UU members are encouraged to attend. If you wish to attend, please contact – President Kathryn Neel Gangleri58@protonmail.com for the face-to-face location or Zoom connection to the meeting.
Denominational Affairs
You can browse the UUA's main website, where you will be able to learn about updates on our National and International UUA Organization. It is worth navigating through that website now and then for anyone potentially interested in becoming a leader in the own local UU congregation. www.UUA.org
UUA Southern Region August Newsletter: Available – in case you are interested in knowing about events in the UUA Southern Region https://www.uua.org/southern
UUCOB Mission
Our Mission is to encourage and facilitate consideration of ethics, philosophies, and religions and the development of our individual values and beliefs; to provide opportunities for fellowship and mutual support; to establish and maintain a vigorous Unitarian Universalist presence in our local community; and to expand our membership.
Publication and Contacts
This Week at UUCOB is published every Friday a.m. Deadline for article submission to bngreen@fastmail.us is the Wednesday before. Add uucob@aol.com which is the address from which we send it, to your address book to reduce the risk of your mail client regarding it as spam.
Rev. Kathy Tew Rickey: Minister <reverendkathryntew@gmail.com>
President: Kathryn Neel <Gangleri58@protonmail.com>
RE teacher: Charlotte Lambert <re2021charlotte@gmail.com >
Like us on Facebook! https://www.facebook.com/www.uuormond.org/

Church Email and Office Phone Number
Please leave a voicemail at our church office phone or send a message to our church email and someone from UUOrmond will get back in touch with you.
Church Email: ormonduu@gmail.com Office Phone: (386) 677-6172

President's Office Hours
Kathryn Neel has office hours at the church from
1-3 PM on Mondays and Fridays. Contact her for arranging a time to meet.